Welcome to ISR Consulting
ISR is a specialist marketing and HR consultancy based in Buckinghamshire with a wealth of experience in devising and implementing innovative and imaginative solutions to the challenges presented in today's markets. We have worked with organisations of all sizes and are comfortable with anyone from SMEs to multi-nationals.
We specialise in making communication imaginative and effective, whether it is taking a product to market, selling your corporate ethos, or communicating internally with employees.
To support and reinforce our internal communication programmes, we have developed a fully functional HR service offering everything from policies and procedures to management coaching. Click here for more information on our HR services.
Innovative brand or product based animation
Live Film
Staff Training Videos
Employee Induction films
Consultancy
Brand Alignment
Campaign Planning
Communication Strategy and Execution
A recently published film about the economics of Animal Factory Farming made for FAIRR, part of the Jeremy Coller Foundation.
For more on this subject, click here to visit their website
Click here or on the ISR Productions tab to see more about our video capabilities
Working with Ian and his team was incredibly eye-opening. The task of communicating our broad capabilities to a technically literate audience can be very daunting but Ian's process helped us identify our key messages, our prime audience and how to best showcase our services through light-hearted education and leading the audience to understand our services, not forcing it upon them. In an industry which can take itself too seriously at the best of times, Ian helped us to create a unique style to differentiate from our competition. Without doubt we would recommend ISR Consulting to anyone looking to identify with hard-to-reach customers.
Duncan Burnett - Corporate Communication at Genesis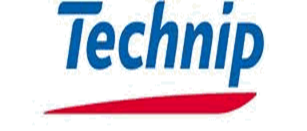 We have built and maintained websites for a number of smaller clients and can provide a well structured information centre for small businesses, sporting organisations or not-for-profits. We will build your site for a fixed fee, and you won't be charged every time you want to change the date. For more details, click here
Having made a number of internal information films for organisations of various sizes (e.g. induction and training videos), we have developed an in house HR support service to back up this kind of activity. Click here for more information.
With considerable experience of operating at the highest levels of national and multi-national companies, we are able to offer a one to one executive coaching service for mid to high level execs who are keen to develop their management skills. Click here for more information.